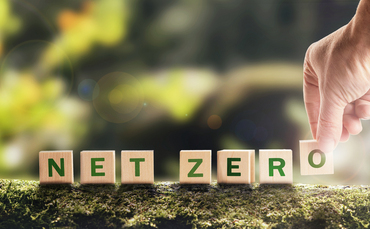 UKSIF report sets net zero ambitions for financial sector
The report, titled "Delivering a Net Zero Financial Centre: Recommendations from the UKSIF Net Zero Survey", comes in response to the government's pledge at last year's COP26 conference for the UK to become the world's first net zero financial centre.
It outlines the steps the financial services industry must take to achieve the goal of creating a net zero financial center and decarbonizing the economy.
For example, the report cites a "common lack of understanding" within the financial services industry about the extent to which ESG factors are part of investors' fiduciary responsibilities, and that this requires "urgent clarification" if the industry is to achieve its ambitions to achieve a net zero economy.
To achieve greater understanding, UKSIF advocates for advice and public statements from the Department for Work and Pensions and regulators that ESG issues must become a core aspect of fiduciary duties.
Similarly, the report points to a "skills gap" within the sector, with gaps in the skills and knowledge of people in the industry, including boards and financial advisors, on ESG. . He says "ESG training needs to filter down from the executive level to management teams to build understanding of these issues."
By working to close this gap, it would build savers' and customers' knowledge and initiate positive behavioral changes to help the industry achieve its net zero goals.
UKSIF Chief Executive James Alexander said: "Last year at COP26, the Chancellor of the Exchequer boldly and rightly committed the UK to becoming the world's leading net financial center Six months on, there remains a lack of clarity on the steps we will take to achieve this goal and rapidly move financial flows and investments towards net zero at the scale required."
He added: "The recommendations in our report identify areas where policymakers, regulators, our members and others need to do more to help achieve this common goal. It recognizes the growing ambition and responsibility of the sector of sustainable finance to move much faster towards a sustainable future."