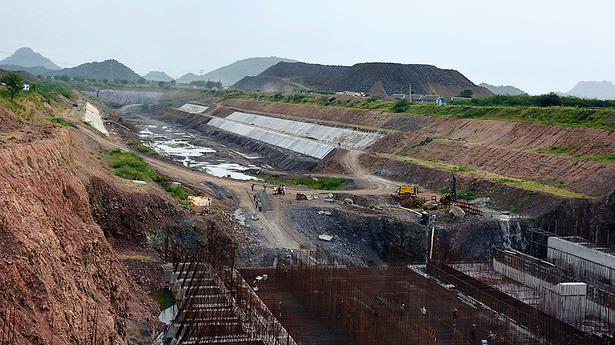 Rural Electrification Corporation of Telangana and Power Finance Corporation resume loan disbursement
Public Sector Enterprises (PSUs) in Telangana running irrigation and power projects breathed a sigh of relief with the prevailing suggestion to the Rural Electrification Corporation (REC) and Power Finance Corporation (PFC) to resume disbursement of loans after a gap of almost six months. month.
Ongoing works on the 5×800 megawatt Yadadri Thermal Power Plant (YTPS) and Kaleshwaram project have been hit since loan disbursement from the two companies was halted earlier this year following instructions from the Ministry of Power (MoP) to the borrowers, Telangana State Power Generation Corporation (TS-Genco) and Kaleshwaram Irrigation Project Corporation (KIPC) will enter into a new tripartite agreement with the lenders and the MoP for the resumption of loan disbursement.
Both companies had agreements already in place with central funding UAPs and the projects are underway. "As it stands, work on ongoing projects has been impacted for more than 18 months due to COVID-19 pandemic-induced issues such as delay in movement of equipment and machinery and labor shortages. labor due to the return of workers to their place of origin," said a senior official.
The Center had halted the disbursement of loans stating that government borrowing had exceeded the limit prescribed by the provisions of the Fiscal Responsibility and Management (FRBM) Act, including direct borrowings from it and borrowings from State PSUs with its guarantee. The state, however, disputes that, as has long been the practice, borrowings from state PSUs with the guarantee of the state government should not be treated for the FRBM limit.
The companies themselves and the state government wrote separately asking the central PSUs not to stop the disbursement of committed loans. Even Chief Minister K. Chandrasekhar Rao recently informed the Assembly that the Ministry of Heavy Industries had written to the MoP requesting not to stop loans for ongoing projects, stating that the delay would negatively impact their progress. .
It is understood that REC last week released a loan disbursement of ₹992 crore to TS-Genco and REC and RFC also expressed willingness to resume disbursement to KIPC pending receipt of usage certificates. A payment of ₹1,200 crore is due from REC and ₹2,000 from PFC to KIPC implementing the Kaleshwaram and Palamuru-Ragareddy irrigation projects.
When contacted, TS-Genco Chairman and Managing Director, D. Prabhakar Rao, said that he received the disbursement of the loan and that Genco in turn disbursed it to the implementing agencies. Certificates of Use (CU) have long since been returned to REC. They were preparing to send the UCs to PFC so that another installment of ₹800 crore would be released.
Meanwhile, Irrigation Department authorities said the release of the loan by REC and PFC would help them to speed up the ongoing works.