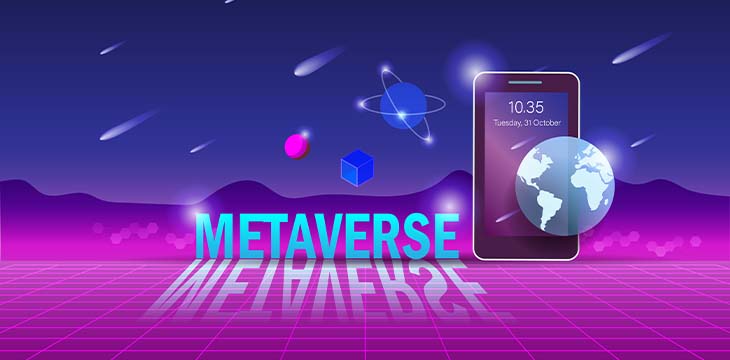 Metaverse Market to Generate $50 Billion with Financial Industry Adoption by 2026: Report
Optimism about the growth potential of metaverse technology continues to gain traction. Technavio, a UK-based technology research and advisory firm, released a report predicting that financial players will contribute up to $50 billion to the metaverse's market capitalization by 2026.
The reportTitled "Metaverse in Finance Market by Component and Geography – Forecast and Analysis 2022-2026", categorizes the global Metaverse in Finance market as part of the global information technology (IT) spending market and analyzes its growth potential from both software and hardware adoption perspectives.
Technavio predicts that, by geographic segmentation, major players in North American finance will contribute the most to advancing the adoption of the metaverse in the industry. The region is expected to account for 32% of market growth, with the United States and Canada being the main markets.
This does not rule out significant growth expected in Europe and the APAC region, facilitated by the growing popularity and acceptance of digital assets and blockchain technology.
The report also expects Metaverse-related hardware to contribute significantly to revenue generation forecasts. These devices include headsets, smart glasses, and lenses used to interface with the the augmented reality (AR) or virtual reality (VR) worlds of metaverse platforms.
"Factors such as the rapid adoption of AR devices and VR headsets by banks and financial institutions to improve customer service and experience, the introduction of advanced technologies to accelerate innovation in fintech solutions and The growing hardware developments are propelling the segment forward and thus driving the growth of the finance metaverse market," the report states.
Despite the growth potential, adoption of metaverse technology by the financial industry still faces challenges. The report notes factors such as privacy and security concerns, as well as the current concentration of vendors adopting the technology as some of these challenges.
Adoption of Metaverse Technology Expected to Grow in Other Industries
The financial industry isn't the only industry that's optimistic about the adoption of metaverse technology. According to other reports from Technavio, the market share of the metaverse in fashion is expected to reach $6.61 billion, while it is expected to reach $60.47 billion in the e-commerce market by 2026.
Reports from Bloomberg and JP Morgan earlier this year support similar expectations regarding the massive expansion of metaverse markets. Bloomberg predicts that the adoption of metaverse hardware and software will grow the market to around $140 billion by 2025.
Meanwhile, banking giant JP Morgan estimates the metaverse to be a $1 trillion market that "will likely seep into every industry in one way or another in the years to come."
Watch: The presentation of the BSV Global Blockchain Convention, Masters of the Metaverse
New to Bitcoin? Discover CoinGeek bitcoin for beginners section, the ultimate resource guide to learn about bitcoin – as originally envisioned by Satoshi Nakamoto – and blockchain.