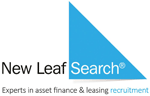 J2915 – Regional Finance Manager – UK, North West England (remote)
{JLinkedShare}

Written by

Louise Clavey





£50,000 – £85,000 plus great bonuses and benefits.​​​​​​​​​​​​​​
​​​​​​​​​​​​​​​​​​​​​​​​​​​J2915 – Our client is looking for an Area Finance Manager to solicit, develop and capture quality new business and SME Clients for the company in line with agreed targets. You will show high energy and motivation and be able to thrive in a goal-oriented environment. Additionally, you must be a customer-oriented individual who excels in providing exceptional customer service.
Salary: £50,000 – £85,000 plus excellent bonuses and benefits. Location: UK, North West England (Liverpool / Manchester) (remote).
Position reference:

J2915




Type of Contract :

Permanent




Function:

Sales




Remote work:

Yes




Consultant:

Jane Theobald




Contact Number:

+442037407222




Job description :

J2915 – Our client is looking for an Area Finance Manager to prospect, develop and capture new quality commercial and SME customers for the company in line with the agreed objectives. You will show high energy and motivation and be able to thrive in a goal-oriented environment. Additionally, you must be a customer-oriented individual who excels in providing exceptional customer service.

Salary: £50,000 – £85,000 plus excellent bonuses and benefits. Location: UK, North West England (Liverpool / Manchester) (remote).

MAIN RESPONSIBILITIES:

Play a proactive role in identifying and approaching customers to promote company financing products and services.

Maintain and develop relationships with existing clients to promote business and identify new opportunities.

Assess the quality of the proposal through appropriate checks such as annual report and accounts, management accounts, research and appropriate product information if required.

Negotiate terms of proposal, prepare documentation in accordance with agreed procedures and submit for approval.

Keeping abreast of changes in legislation, i.e. consumer credit law, data protection law, anti-money laundering regulations, etc., and ensuring compliance respect.

Report all regulatory issues to the Director of Asset Finance Operations/Bank Legal and Compliance Director.

Communicate and escalate potential issues/risks quickly and effectively.

PERSONAL SPECIFICATION:

Previous asset finance experience is essential.

The ideal candidate will have a proven track record in a leading asset finance firm with an established client base.

Thorough understanding of financial products and accounts.

Fully aware of consumer credit law requirements.

Computer literate with good knowledge of Microsoft Excel and Word.

Knowledge of the TCF and a broad understanding of the regulatory environment.

Able to work under pressure and to tight deadlines.

The ability to make quick decisions.

We strongly favor candidates with relevant and proven experience in financial services; particularly in Asset Financing and Leasing.

Only candidates with relevant experience in the country will be considered.




Contact :