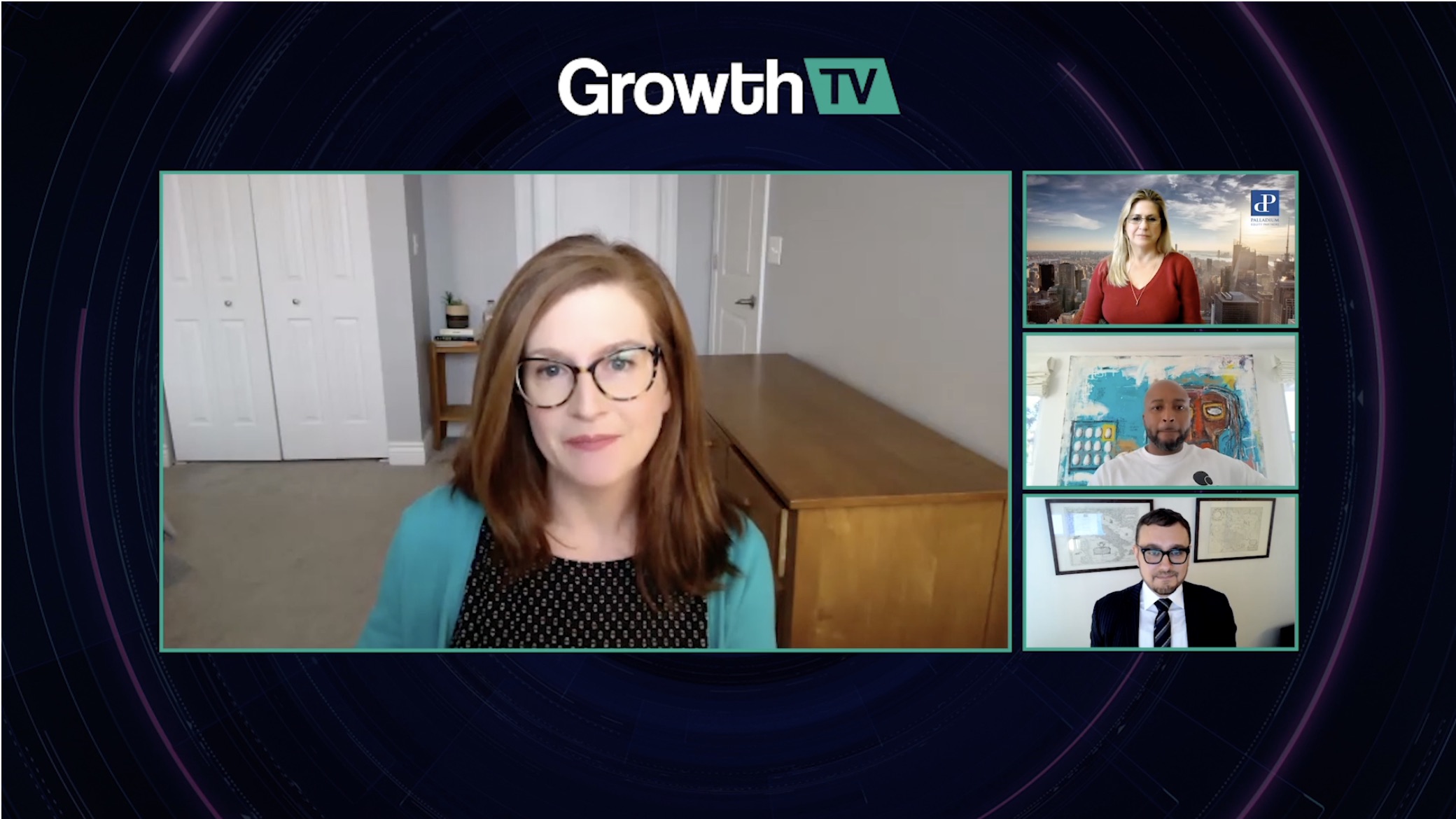 How to move the needle with DE&I in the financial sector
Nearly two years after the death of George Floyd spurred concerns of social justice and systemic racism to the forefront of American corporate discourse, business leaders continue to push things forward in their spheres of influence, with diversity, equity and inclusion initiatives.
This episode of GrowthTV features three of those leaders: Deborah Gallegos, CEO of Palladium Equity Partners; Marlon Nichols, Managing Partner at Mac Venture Capital; and Dario de Martino, partner at Allen & Overy.
Panelists offer their insights on how the business community has responded in the wake of Floyd's murder, discuss some of the barriers to implementing DE&I initiatives, and offer practical advice for others in the finance industry. company pursuing similar objectives.
Below, learn about the latest DE&I initiatives at Palladium Equity Partners, MaC Venture Capital and Allen & Overy.
Palladium Equity Partners
As one of the oldest minority-owned middle-market buyout firms in the United States, "doing the right thing" is central to the history, mission, and investment strategy of Palladium since its creation in 1997.
More than three-quarters of the Palladium team is considered minority and/or female. To go further in terms of inclusion, 70% of the Firm's partners are considered to be in the minority and/or female. Additionally, 1 in 2 portfolio company board members are either minority and/or female, which we believe is best-in-class in the industry.
Palladium has also developed and maintained specific metrics that are relatively simple and broadly tailored to achieve the company's DE&I goals. Specifically, Palladium adapted a commonly known economic measure of inequality between countries – the Gini coefficient – ​​to our portfolio companies to determine income disparity within its workforce. We call this measure the Palladium X Factor ("PxF") and we aim for a 20% year-over-year improvement in this factor (i.e. a decrease in the income gap) to to create returns for employees and the communities where our portfolio companies operate.
DE&I is a core value that is established and communicated from the upper levels of the company, with frequent discussions at the upper level on how to increase the proportion of female and diverse candidates within the company, particularly in leadership roles. 'investment. To that end, Palladium has longstanding relationships with organizations that promote diversity, including TOIGO and SEO; Through these and other partnerships with recruiting firms, the firm actively demands that candidate pools include minority and female candidates.
Mac Venture Capital
Marlon Nichols is proud to work with the MaC Venture Capital team to invest in visionary, Black and Hispanic female founders who are building the future the world wants to see. A champion of underrepresented talent, he had long understood the need to invest in diversity, with a mission to focus on solving the lack of access to capital faced by Black and women-owned businesses. . Marlon and MaC's most recent fund's portfolio is 69% black, Hispanic and female founders and it has additionally helped more than 100 startups grow beyond the seed stage.
Diversity, Equity and Inclusion is a massive passion and commitment for Marlon. Besides MaC, Marlon is a Kauffman Fellow who also sits on the board and works to diversify classes and cohorts for the broader venture capital community. Marlon is also a member of the advisory board for Launch with GS, Goldman Sachs' $1 billion investment strategy founded on the data-driven thesis that diverse teams drive strong returns.
Another initiative Marlon participates in is the Black Venture Capital Consortium, where he takes summer interns from HBCUs and trains them for future careers in venture capital. Additionally, he serves on the advisory board of PledgeLA, with a mission to diversify VC and tech startups in the Los Angeles area. Marlon's unique eye for global and cultural trends, as well as shifts in consumer behavior, have helped him uplift and accelerate female, Black, and Hispanic entrepreneurs and businesses that are on the verge of a moment. decisive.
Allen & Overy
At Allen & Overy, all of our work is underpinned by a set of guiding principles based on impact, accountability and openness. Our Global Board of Directors drives the DE&I agenda forward across the company, working closely with our dedicated DE&I team who designs and implements our global DE&I strategy. Additionally, we have regional DE&I partners who sponsor and support these strategies in our regions.
We seek to influence and collaborate to drive change. We are looking beyond A&O with a focus on diversity – working with our clients, the legal industry and a number of other external organizations – to effect change. Our customers demand diversity. And we demand it of ourselves. We can only provide the best and most efficient solutions and services by having a team of the best and most efficient people. Powered by the differences each of them brings.
We understand that collaboration can accelerate engagement and progress. This includes supporting industry initiatives and alliances. In the United States alone, we sponsor and support various organizations, over the past three years we have led innovative initiatives and programs such as: partner-led discussions between our racial and ethnic affinity groups on the rise racism and hate crimes during the pandemic, intersectionality alliance and training, implicit bias training for all HR staff and interviewers for job applicants; also in the summer of 2020, our U.S. Diversity Committee launched the "Racial Inequality and Inequality Task Force," to guide the company's response to the Black Lives Matter movement.